About Us
Trading since 2000 as Accredited Relph Mobility Ltd. 2018 sees a change in management and a new name: ACS Mobility Ltd.
ACS Mobility provides a high level of quality and care for your disability car adaptations and disabled vehicle adaptations, supply and fitting of disabled car controls, disabled hand controls, seatbelt extensions, wheelchair hoists and many other car modifications for disabled drivers. Motability Operation and Grants approved, we offer free Demonstrations and reports when required.
Free advice is available and guidance on suitable vehicles for your adaptations. Please click here for our Adaptations Enquiry Form.
In partnership with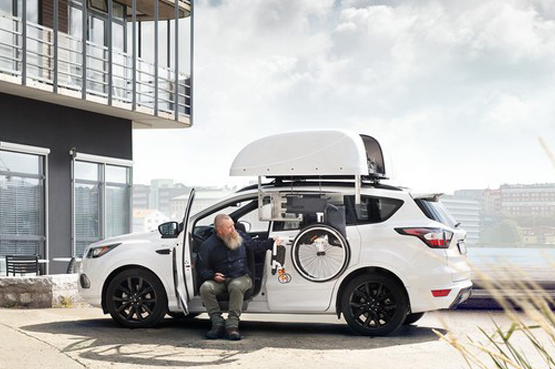 Why Choose Us


FULLY EQUIPPED
We have a fully equipped mobile on site service at your chosen dealership, your home or workplace.



 FRIENDLY, EXPERIENCED STAFF AND DEDICATED TEAM
Highly trained team who work closely with our manufacturers, ensuring we deliver the best service and use the best methods for your disability car modifications and conversions.
Our team includes specialists in fabrication and electrics. Meaning we can offer a custom fit service and able to adapt vehicles that you might be told are not possible elsewhere.
As a whole the team specialise in high end vehicles. Bentley, Rolls Royce, Lamborghini, Ferrari and Jaguar are a few of our regulars. We can also fit track cars and are approved by Tesla to adapt their vehicles.
Instructor/Dual controls are also available from us.



DISABILITY CAR ADAPTATIONS AND DISABLED VEHICLE ADAPTATIONS
We pride ourselves in being a friendly approachable team. No question is too silly or job too small. Our customer care team will ensure the process is smooth and easy for you from start to finish. ACS Mobility Ltd is the perfect place for your disability car modifications and conversions.



 LARGER WORKSHOP
We have a larger workshop available for larger, more complex adaptations.



 COLLECTION & DELIVERY SERVICE
If your vehicle needs to come into our workshop, we will organise collection and delivery for you. Fully insured drivers and our workshop is secure and fully insured.
The engineer who installed my hand control brake and accelerator went the extra mile. Dean explained everything to me. His work was very professional.
Roberto Vito Salvatore Sardelli
Very Good service, Good workmanship, Neat and Tidy.
Mr Bithrey
Whole process made easy and handled professionally.
Sally Bodman
Excellent Service!
Julie Copeland
Who we work with